We've commissioned five of Aotearoa's most respected artists to create their own unique series of Objectspace limited editions as a marker of these extraordinary times.
"Undisputed ring king, heavy metals whisperer, maker of the highest order and a satirist too. It's a well-known fact that life is simply a little better with a Fritsch on your finger. Seven rings, seven O's for Objectspace. Each one a triumph to behold." – Kim Paton
Support Objectspace, support makers, and support creativity in Aotearoa.
'O' Rings by Karl Fritsch - series of seven
Materials: Silver, orange ynthetic padparadscha (cubic zirconia)
Size: P
Resizing available at no extra cost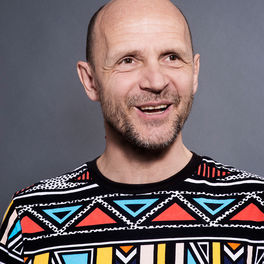 Artist Bio
Karl Fritsch began his education at the Goldsmiths School in Pforzheim and later studied at the Academy of Fine Arts in Munich.
Fritsch has taught in art schools across the world, exhibited internationally and his work has been acquired for public collections such as the Metropolitan Museum of Art, New York, Stedelijk Museum, Amsterdam, the Victoria and Albert Museum, London and the National Gallery of Victoria.
His highly covetable rings have seen him win numerous awards and become a cult figure in contemporary jewellery. He also works collaboratively with a range of artists, including artist Francis Upritchard and furniture designer Martino Gamper.