Your new Diamond-Square pendant with blinging champagne gems. An immaculate conversation starter.
The first of two styles. The second lives here. Only five of each kind - don't wait.
We've commissioned five unparalleled makers to create their own unique series of Objectspace limited editions. All proceeds go to the artist and Objectspace. Win. Win.
"Moniek Schrijer makes talismans for an imagined future. Chest plates for a new age – blinging stones, part old, part new. Jurassic gems meets dystopian futurism. Charms of the highest order to guide us through uncertain times. Once you own a Schrijer there is no going back. It's a lifetime subscription to adornment that expresses a deep-rooted riotous attitude." – Kim Paton
Moniek Schrijer
Diamond-Square, 2022
Sterling silver and champagne cubic zirconia, stainless steel and silver coated wire.
50 x 50mm (pendant size)
Edition of 5
Comes in custom wooden box.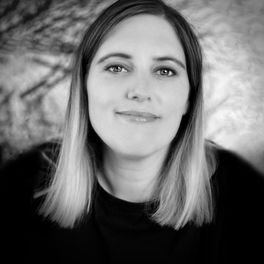 Artist Bio
Moniek Schrijer was born in Aotearoa and is currently based in Pōneke. Recently (2021) Moniek undertook a McCahon House residency, she was the first jeweller in residence at Parehuia. With an extensive exhibition back catalogue, Moniek's work is held in significant public and private collections in Aotearoa and abroad.
Moniek writes: 'My work explores different possibilities at different times, often evoking a sense of riffed nostalgia, slippage, and mystery. I reference my everyday landscape and the built environment, whether that be digital or physical. I am also interested in the dual. 'The jewel and the object', 'jewellery and the other', in which I combined different artistic practices into the realm of jewellery such as printmaking, darkroom photography, sculpture, painting and holography.'