"Artist of letters, maven of words. Mary-Louise Browne creates wayfinding for the soul. For Objectspace one word says it all. Lucky. Five simple characters - sharp as a tack whichever way you're looking. With one of these beauties you can give thanks to this strange and unruly universe. Or throw down a challenge for good fortunes yet to come. A guide, a declaration, and a manifestation all in one." – Kim Paton

Mary-Louise Browne
Lucky (green), 2022
Neon, 400 x 180 x 70mm
Edition of 4
Comes with neon tubing, neon standoffs, neon sleeves, tie wire, neon converter with three pin plug, a custom box and an easy installation plan! Plus we're happy to help.
With thanks to Bartley & Company Art.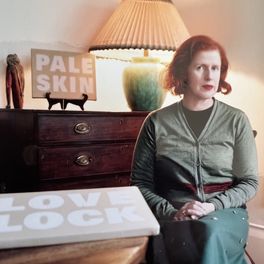 Artist Bio
Mary-Louise Browne uses words as found objects, redeploying existing texts to upend cliché and make us look again at sayings we thought we knew well. Through wit, she explores the metaphoric, material and visual qualities of language.
Browne has exhibited widely throughout Aotearoa and overseas since the 1980's, is represented in both public and private collections, and has produced several major public art commissions. Her last-scale neon work Seeing is Believing was Objectspace's 2021 Courtyard Plinth Commission. She is represented by Bartley & Company Art.