"Objects of desire are the business of Joe Sheehan. Works of art that deliver a tender punch-to-the-gut moment at first sight.
The thing with a Sheehan... it's impossible to encounter one and not want it. His work conjures the kind of ardent starry-eyed longing normally reserved for other matters of the heart.
The detritous and filler of a material world – lightbulbs, tv remotes, entire dwellings reduced to silhoutte – are rendered glorious in stone. For Objectspace, 10 perfect homes. A ring, a pendent, a pint-sized sculpture. However you decide to to live with yours prepare to fall in love." – Kim Paton
Joe Sheehan
Wear-House Ring 1, 2023
Paunamu – Kawakawa from Māwhera
Fits size L – M
Edition of 10
Carved from stone, this Wear-House Ring can't be resized. Good thing it's an equally exquisite pendant or "pint-sized sculpture".
We've commissioned five unparalleled makers to create their own unique series of Objectspace limited editions for Weekly Objects 2023. All proceeds go to the artist and Objectspace. Win. Win.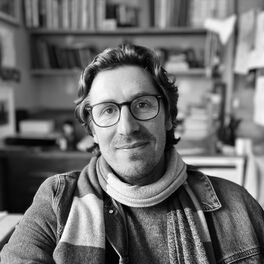 Artist Bio
Joe Sheehan studied contemporary jewellery in the mid-1990s and since then has worked in carving studios throughout New Zealand. His art practice explores the contemporary relevance and position of stone carving. In November 2006 Joe was one of the inaugural recipients of the NZ Arts Foundation's New Generation Awards. He represented Aotearoa New Zealand in the 28th Sao Paulo Biennial in Brazil (2008) and landed in the southernmost continent two years late for an Antarctica Fellowship. In 2013 he was commissioned by the Wellington Sculpture Trust to make 'Walk the line' a site-specific jade and sound sculpture as a part of the Cenotaph memorial site redevelopment project. He's recently been working on another mammoth public sculpture work, to be revealed soon in Tāmaki Makaurau Auckland. Joe's work is held in major public collections in Aotearoa, Australia and the UK and is represented by Tim Melville Gallery in Tāmaki Makaurau Auckland and The National in Ōtautahi Christchurch.