Essay
The Group: Home-wares
Julia Holderness, 2016
"Most of my fantasies are of, to be of use, to be of some hard, simple, undeniable use, like a spindle, like a candle, like a horseshoe, like a corkscrew — to be of use" 1.
The Group: home-wares is an installation with multiple facets, not only does it highlight the skewed and shifting way in which we assess and depict the past, it poses a feminist stance that is echoed through an existing inequality between fine and applied arts. The installation brings to the fore the much contested segregation of the arts; into those that are of use; defined as the applied arts, and fine art; defined as art which has no use other that to generate higher thought or to find its success within merits of beauty. In an age of mass production and 3D printers where the world is full to the brim with things, contemporary practices are shifting and said definitions are becoming more fluid.
The Group was a collective of artists who staged annual exhibitions in Christchurch from 1927 to 1977, including contributions from Rita Angus, Colin McCahon and Louise Henderson. Whilst researching the Group's exhibition catalogues over that period, Artist Julia Holderness noticed the marginalisation of pottery and weaving through their placement within the catalogue back pages.
The Group: home-wares is a fictitious re-staging of an exhibition by the collective. It is a collection of pieces sourced both from the imagination, and from the descriptive listings in The Group catalogues such as 'branch pot' and 'wall hanging'. It is an interpretation of the real, and the imagined, including diverse visual archive references alongside remakes of actual Bauhaus artworks and products. This counter memory proposes that Florence Weir created connections between the work of the Group, the Bauhaus (1919–1933) and Omega workshops (1913–1919). Weir is an imagined member of the Group, an artist persona created through a collaboration between Holderness and Richard Orjis that saw them create a ceramic range in her name last year. Florence is a symbol of, and homage to the strong women artists that were working as part of The Group. Weir continues to work and create outside of the collaboration that created her.
These fictitious re-presentations of history call into question our interpretation of the past through archives; what has been documented, whose voice/view creates an archive? When delving into the catalogues of the Group exhibitions some forty years later the lens by which the archive is being looked at has shifted through time. Holderness has manipulated details of the past to create her own history one that is possibly less his and more story. The presentation proposes an alternative reading and remembering as Merewether suggests "intervention in the archive … (is) a gesture of alternative knowledge or counter-memory which can harbour the possibility of an unexpected utopian dimension".2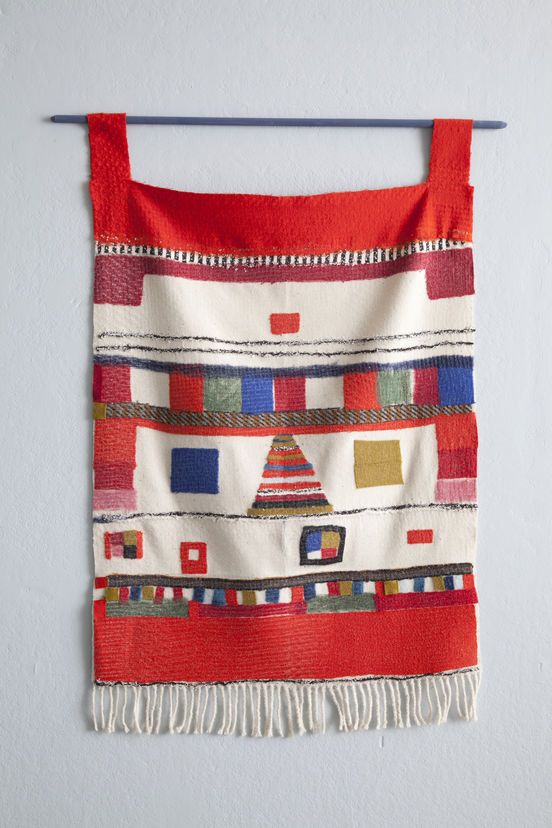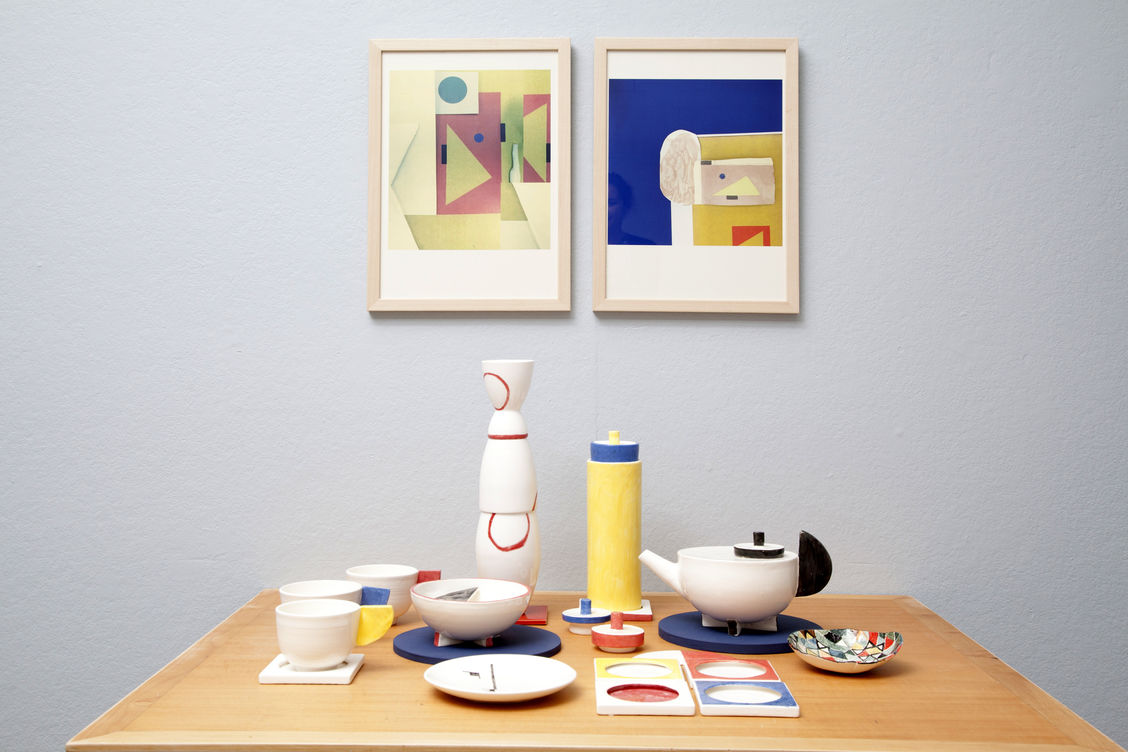 The Group: home-wares points to the division between art forms by posing a group exhibition exclusively showcasing items for a domestic environment including pottery, textiles and prints. Referencing a shift in the placement of applied arts, The Group: home-wares seemingly creates a discourse around art that has a purpose. The work of artist Isobel Thom comes to mind, as an exemplar of the many artists who are creating ceramic work that would have, in the past, been framed as applied art but are read within a contemporary context of fine art. On an international stage, the 2015 winners of the Turner Prize provide a poignant example of the increasing overlap between design and art practices. Assemblage, a collective of six architects who worked alongside residents to create "a low-cost model of grassroots regeneration, using found materials to produce interior fittings … that have so far been used to refurbish 10 derelict properties."3
The distinctions between applied art and fine art become blurred to a point of redundancy within contemporary arts practices, giving greater weight to the context and framing of work. "design, craft and art can be seen to occupy an unstable territory of permanently shifting allegiances, and this is true of both histories of these three sets of practices and the three families of discourses surrounding them"4 However definitions and distinctions of a project or artwork's use and real-world affect become increasingly important. Through her installation Holderness has created a new reality, one that hints at a proposed applied/fine art utopia, where objects of beauty and use have leveled a playing field for higher thought and consideration.
—
A.D Schierning is from Piarere in South Waikato and currently resides in Auckland. She graduated from Elam, University of Auckland, in 1999 with a BFA and in 2009 with a Post Graduate Diploma in Fine Arts.