IWA: New Zealand Makers is an exhibition of nine perspectives in contemporary jewellery spanning four decades of practice in New Zealand. Curated by Peter Deckers and brought together for the first time for the Internationale Handwerksmesse 2018. IWA is supported by Objectspace.
In this presentation the work of Alan Preston, best known for his celebration of the materials, techniques and mark-making indigenous to New Zealand sits alongside the work of Vanessa Arthur, whose recent work explores a vernacular mark-making drawn from the urban built environment into arrangements of cast objects and wearable works in oxidised silver.
The narrative-based work of Jane Dodd, which embraces the technical virtuosity found in historical forms of sculpture and jewellery-making, finds energetic counterpoints in the works of Moniek Schrijer, Lisa Walker and Joe Sheehan, each of whom work with recognisable images and ideas sharing the language of the every day and the found object, while drawing on different material processes. Similarly, connecting points are also present in the work of Warwick Freeman, Shelley Norton and Karl Fritsch, each draw on distinct material sources - discarded, precious, found or foraged – to inform the direction in the work, illustrating a fine balance in their transformation of matter into form.
Drawing these diverse views and approaches to our material landscape into conversation is emblematic of the complexity and rigour of current jewellery practice in New Zealand. It is a hand full of threads, rather than a single common theme, and an introduction to a wider intergenerational artistic conversation.
_
Alan Preston is a key figure in contemporary New Zealand jewellery. Central to the development of what is now referred to as the 'Bone, Stone, Shell' era, Preston has long researched the forms and materials indigenous to the Pacific Ocean and her peoples. In 1974, along with four other jewellers Preston established Fingers Jewellery in Auckland which has remained at the heart of innovation in New Zealand jewellery ever since. Preston's work has been exhibited extensively and is held in collections internationally including Te Papa Tongarewa Museum, New Zealand; National Gallery Australia and Pinakothek der Moderne, Munich. Preston was Adjunct Professor, Jewellery Design at Unitec from 2002-2013 and New Zealand selector, Schmuckszene, Munich from 1990 to 2010.
Karl Fritsch is a contemporary jeweller based in Wellington, New Zealand. Born in Sonthofen, Germany, Fritsch has exhibited extensively internationally and his work is held in the collections of many leading international museums. These include Metropolitan Museum of Art New York, Stedelijk Museum Amsterdam, Pinakothek of Modern Art Munich, Victoria and Albert Museum London, and Te Papa National Museum Wellington. Since emigrating to New Zealand in 2009 Fritsch has become an important contributor to local jewellery and artistic contexts and he has gone on to collaborate with many local artists including Gavin Hipkins and Francis Upritchard. Fritsch has lectured and held visiting professorships at the Academy of Fine Art Munich, the Rietveld Academy in Amsterdam, the University of the Arts in Philadelphia, Rhode Island School of Design in Providence, NYU New York, and the Royal College of Art in London. He is currently adjunct professor at the RMIT University Melbourne.
Shelley Norton is a contemporary jeweller based in Auckland, New Zealand. Taking a transformative and process orientated approach to materials, Norton's work examines notions of how meaning is manufactured in a playful manner. Norton holds a BVA from Elam School of Fine Art, Auckland University (2002), and has exhibited extensively over a twenty-year period including in the group exhibitions Wunderruma, Auckland Art Gallery, Auckland (2015) Entfesself-Schmuckf ohne Grenzen, Zurich (2012) and Jewellery Unleashed, Group Exhibition, Modern Art Arnhem, The Netherlands (2011). Norton's work is held in the collections of Tamaki Paenga Hira Auckland Museum, The Dowse Art Museum, Wellington, and numerous private collections internationally.
Jane Dodd is a contemporary jeweller and musician based in Dunedin, New Zealand. She holds a BA from the University of Otago, Dunedin and a Diploma of Jewellery Design from Unitec, Auckland. Her highly celebrated recent work has drawn on elements of fairy tale and depictions from the animal world rendered in a variety of woods, stone, bone and semi-precious stone. Her work continues to be exhibited internationally and is held in many private and public collections including Te Papa Tongarewa Museum of New Zealand and The Dowse Art Museum, Wellington. Dodd has also played in a number of influential rock bands affiliated with the 'Dunedin Sound' and the Flying Nun record label which have won a dedicated international following including The Chills and The Verlaines.
Moniek Schrijer is a contemporary jeweller based in Wellington, New Zealand. Since completing a Bachelor of Applied Arts and a Post-Graduate Diploma in Jewellery and Printmaking at Whitireia New Zealand, she has been the recipient of numerous awards and residencies. Her most notable accolades include the 2016 Herbert Hoffmann Preis and the 2015 Françoise van den Bosch artist in residence. Moniek has exhibited widely in group and solo exhibitions, and her work is held in the collection of Te Papa Tongarewa Museum of New Zealand, The Dowse Art Museum and Espace Solidor, France.
Joe Sheehan is a contemporary jeweller and stone carver based in Wellington, New Zealand. Since graduating with a Bachelor of Jewellery Design from Unitec, Auckland, Sheehan has exhibited extensively throughout New Zealand and internationally and was included in the 28th Sao Paulo Biennial, Brazil. In 2006 Sheehan was an inaugural recipient of the New Zealand Arts Foundation's New Generation Award and in 2010 he received an Antarctica Fellowship. Sheehan's work is held in collections worldwide including Victoria & Albert Museum, London, Te Papa Tongarewa, Wellington NZ, 
Chartwell Collection, Auckland Art Gallery Toi o Tamaki, and Govett-Brewster Art Gallery, New Plymouth NZ.
Lisa Walker is a contemporary jeweller based in Wellington, New Zealand. Following a Diploma of Craft and Design at Dunedin School of Art in 1989, Walker founded Workshop 6 with three other jewellers in Kingsland, Auckland. Walker studied with eminent jeweller Otto Künzli at the Akadamie der Bildenden Künste in Munich, Germany from 1995-2001, and established her own studio in Munich from 2002-2009. She has since returned to Wellington, New Zealand where she is currently based. Walker has an extensive international exhibition history, and her work is held in numerous international collections including Musée Arts Décoratifs Paris, France and the National Gallery of Victoria, Melbourne, Australia. In 2007 she received the Foerderpreis der Stadt Muenchen, and the Francoise van den Bosch Award in 2009. In 2015 Walker was made an Arts Laureate of the New Zealand Arts Foundation.
Warwick Freeman is a leading contemporary jeweller from Auckland, New Zealand. Frequently exhibiting internationally, his works are held in museum collections throughout New Zealand, Australia, Europe and the USA including the National Gallery of Australia, Canberra; Pinakothek der Moderne, Munich; Houston Museum of Fine Arts and the Stedelijk Museum, Amsterdam. Freeman was the founding Chair of Objectspace in 2004 and a partner in Auckland's renowned jewellery co-operative Fingers. Freeman is a Laureate of the New Zealand Arts Foundation and the Françoise van den Bosch Foundation, Amsterdam.
Vanessa Arthur is a jeweller and object maker based in Hawke's Bay, New Zealand. Her work explores the urban environment and the tension that emerges between 'planning' and quotidian gestures. Born in Wellington, New Zealand in 1982, at completion of a Bachelor of Applied Arts at Whitireia Faculty of Arts Arthur was selected as Artist in Residence at Toi Pōneke Arts Centre, Wellington, and awarded the 2011 Fingers Gallery Graduate Award. Arthur exhibits throughout New Zealand and internationally. Recent exhibitions include EXPOSÉ, Cagnes-sur-Mer, France (2017), Handshake Alumni, Einsäulensaal, Munich Residenz Palace, Munich (2016) and Unmonumental Fever, Masterworks Auckland (2016).
-
This is the first time New Zealand makers will be represented in a booth in Frame Galleries at Handwerksmesse International Trade Fair. The project is supported by supported by Creative New Zealand.
Download the exhibition catalogue here
For more information about IWA at Munich contact: p.deckers@xtra.co.nz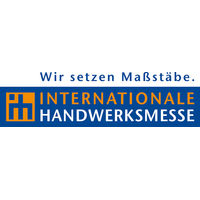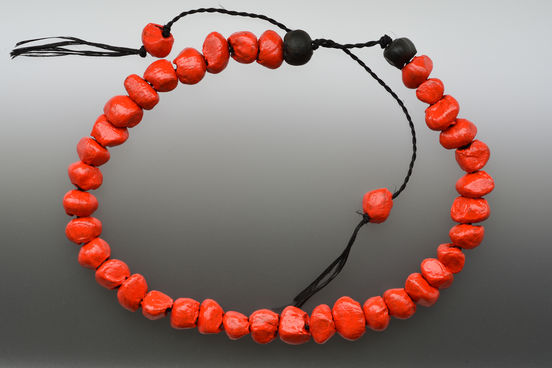 I see parallels in my approach to jewellery and the growth of the rata tree. These trees start life as an epiphyte in the branches of another tree. As it grows the epiphyte rata sends roots down to the ground.